Stub

This article is a stub and is missing characters, information, story points, or images. It needs lots of love and maybe growth serum.
---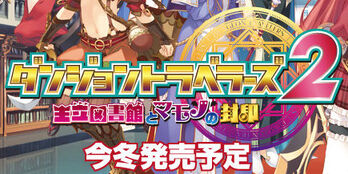 Dungeon Travelers is a dungeon-crawling video game series by Aquaplus. The game uses standard Wizardry-style movement in first-person dungeons as your party beats up randomly appearing monster girls.
Based on the event art the primary purpose of the game is to look at girls' butts.
Ad blocker interference detected!
Wikia is a free-to-use site that makes money from advertising. We have a modified experience for viewers using ad blockers

Wikia is not accessible if you've made further modifications. Remove the custom ad blocker rule(s) and the page will load as expected.