Stub

This article is a stub and is missing characters, information, story points, or images. It needs lots of love and maybe growth serum.
---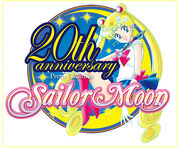 Sailor Moon
is a multimedia franchise created by Naoko Takeuchi. The series ranges from light-hearted romantic comedy to serious drama as Usagi Tsukino and her friends defend Tokyo and the Earth from invaders from other dimensions, times, and worlds.
Ad blocker interference detected!
Wikia is a free-to-use site that makes money from advertising. We have a modified experience for viewers using ad blockers

Wikia is not accessible if you've made further modifications. Remove the custom ad blocker rule(s) and the page will load as expected.